RDP 2023-02: Did Labour Market Concentration Lower Wages Growth Pre-COVID?

Appendix A: Additional charts and tables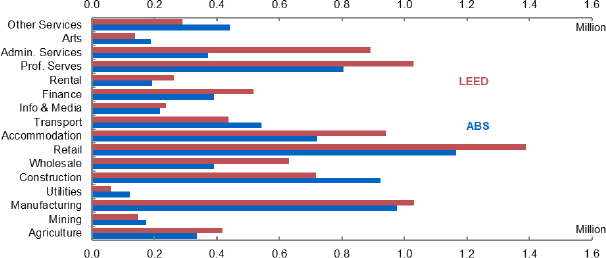 Table A1: Concentration summary statistics – Wage-based HHI
Unweighted
Weighted
25th percentile
0.186
0.011
Median
0.363
0.031
Mean
0.401
0.103
75th percentile
0.584
0.133
Note: Reports summary statistics for local labour markets. Average taken for each market across 2005–2016.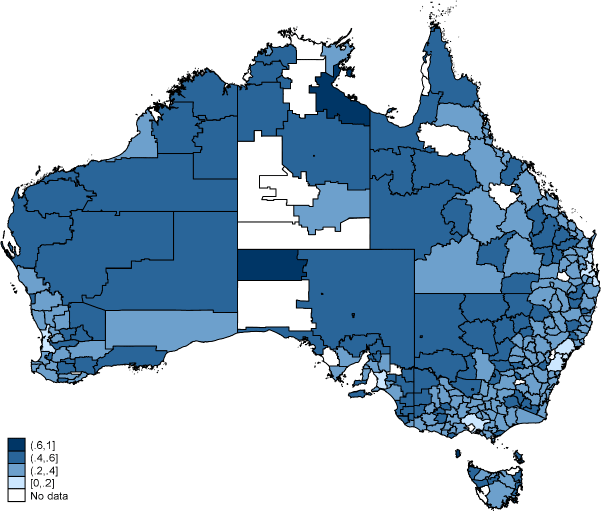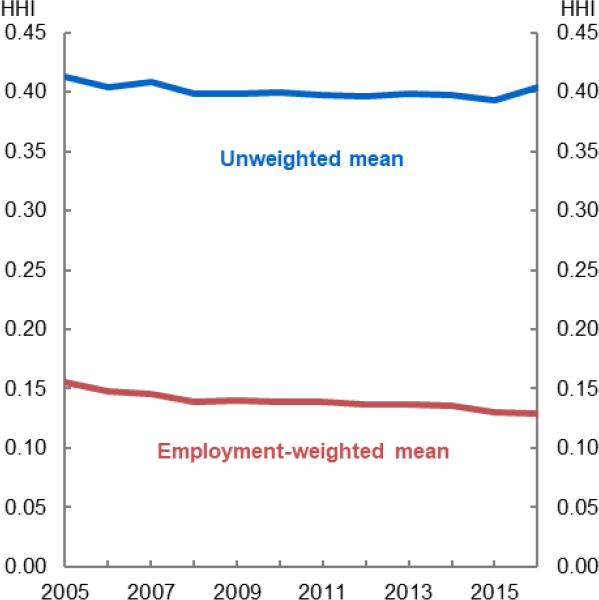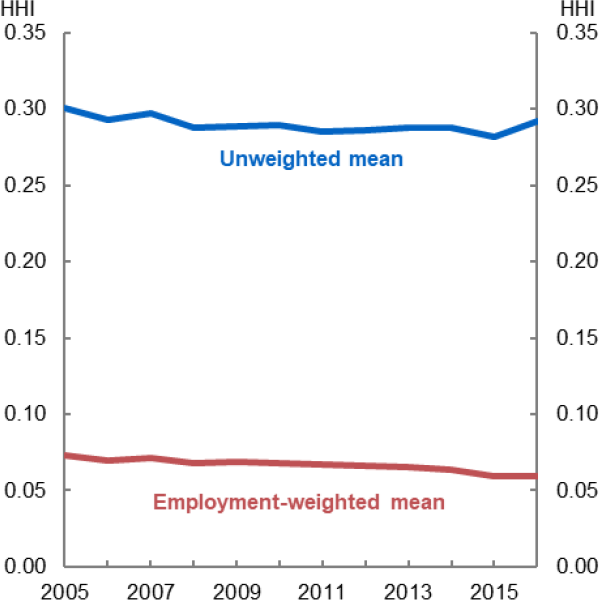 Source: Author's calculations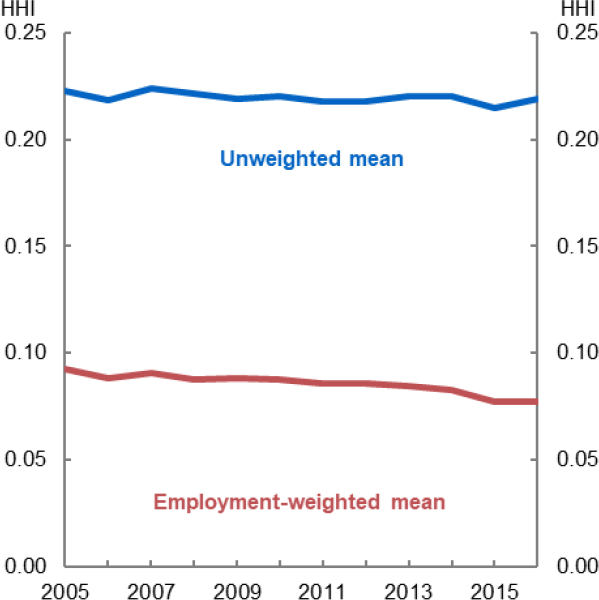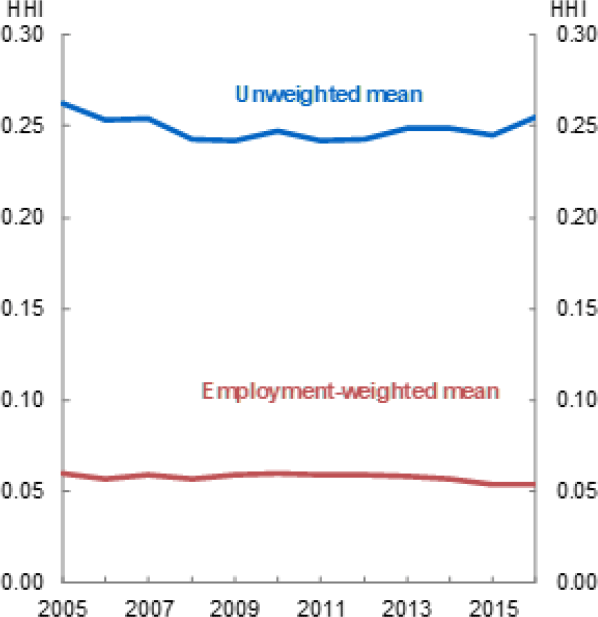 Source: Author's calculations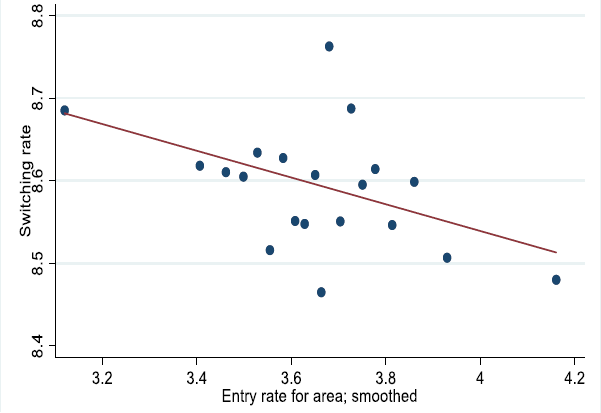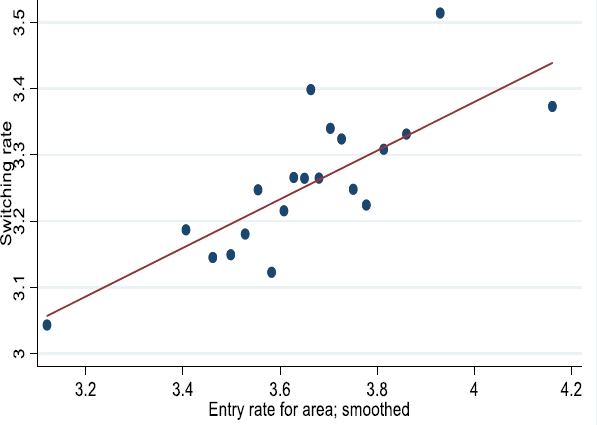 Note: Plots entry rates for SA4s or greater capital city areas versus the job-to-job switching rate. This is shown having residualised with respect to time effects, area effects, and the employment share of young firms. Approximately 780 SA4*year combinations based on 120 million workers.
Source: Author's calculations