Explainers
The 'Explainers' series provides more of an explanation about key economic concepts, the Australian economy and the role of the Reserve Bank.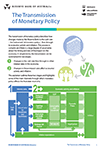 Describes how changes made by the Reserve Bank to the cash rate – the 'instrument' of monetary policy – flow through to economic activity and inflation.
Download 109KB
Describes the Australian cash market and explains how the Reserve Bank ensures that the cash rate is as close as possible to its target.
Download 100KB

Describes the inflation target, why the Reserve Bank targets inflation and how the target works.
Download 120KB

Describes how inflation is measured, explains how different indicators of underlying inflation are calculated, and outlines some of the limitations of using the Consumer Price Index.
Explainer: Inflation and its Measurement 169KB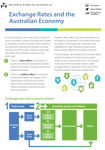 Explains how changes in the value of the Australian dollar affect economic activity and inflation in Australia, along with the nation's balance of payments.
Download 104KB

Explains the concept of an exchange rate, how exchange rates can be measured and the different types of exchange rate regimes that exist.
Download 220KB

Discusses the causes of the terms of trade boom of 2005 to 2012 and explains the way in which it affected the Australian economy.
Download 268KB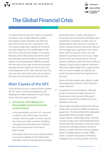 Summarises the main causes of the global financial crisis, how the crisis unfolded and how policymakers responded to it in Australia and abroad.
Download 117KB