Teacher Immersion Event – 2021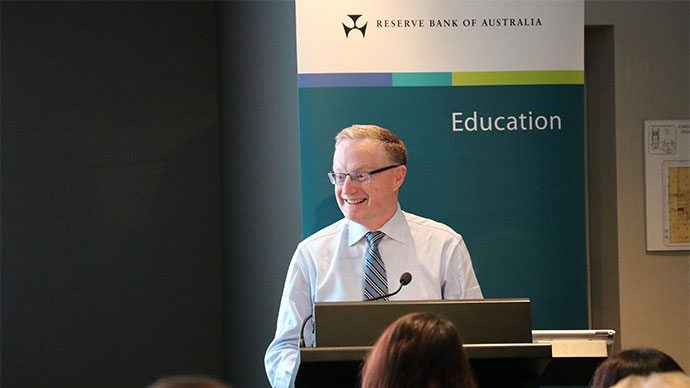 The Reserve Bank's fourth annual Teacher Immersion Event was held on 16 November 2021. This event provided an excellent opportunity for secondary school Economics teachers from across Australia to expand their knowledge of current economic issues and deepen their understanding of economic concepts. Recordings of the presentations will be available shortly.
Subscribe
Please subscribe to receive updates about upcoming events and new resources as part of the Reserve Bank's public education program.
Videos
Program
Time
Program item
9.45 – 10:00
Zoom room open for attendees to join meeting
10:00 – 10:15
Welcome
Phil Lowe (Governor)
10:15 – 11:00
An Economic Update
Bradley Jones (Head of Economic Analysis)
11:00 – 11:45
Unconventional Monetary Policy
Andrea Brischetto (Deputy Head of Domestic Markets)
11:45 – 12:30
Lunch break
Meet Guy Debelle (Deputy Governor)
12:30 – 1:30
Explaining and Teaching Economic Concepts in the Classroom

The NAIRU
From the Bank: James Bishop (Senior Economist)
From the Classroom: Alex Symonds (Educators Advisory Panel)
1:30 – 2:15
Climate Change and Central Banking
Alex Heath (Head of International)

2:15 – 2:30
Closing Remarks
Luci Ellis (Assistant Governor)