Students and Graduates
Meaningful work builds meaningful careers.
The professional and personal opportunities that come with beginning your career at the only organisation that promotes the economic prosperity and welfare of the people of Australia cannot be found anywhere else. Establish your career in a motivating and inclusive environment surrounded by talented and inspiring colleagues who share a common purpose.
Our two-year Graduate Development Program offers comprehensive training, coaching and development in a supportive environment. It allows you to undertake meaningful work from day one, and to apply the knowledge acquired at university in challenging real-world situations. Respect and trust in a supportive culture is the perfect environment to begin your career. Be more with us.
Watch video: Technology fast track
Transcript
Daniel Hartshorne, RBA IT Grad Program
So, I think one of the particular worries I have when I start a new job is the type of work I'm going to be doing. I really want to be doing meaningful work. I think quite often you hear horror stories of young people or graduates starting new jobs and they're just getting coffees for partners or doing the work that no one wants to do.
I think the biggest thing I enjoy about working at the RBA is the opportunities that I've been given.
I think it was in my first 3 or 4 months at the bank: I was actually given the opportunity to coordinate and organise a roll out a new piece of technology at the bank. So, my manager gave me full responsibility and complete control of how we rolled out this technology and I was actually responsible for dealing with all the stakeholders, presenting to end-users. They really respected and trusted my knowledge.
They've really given me the opportunity to exit my comfort zone by providing us opportunities that maybe someone in IT normally wouldn't get, or by providing opportunities that are usually reserved for more senior employees.
I think one of the great things about the RBA is their use of technology. So, I think one project that will be really challenging is our cloud containerisation project. One of the challenges we'll need to consider is these applications need to have extremely high availability, because we're supporting the Australian payments system, they can't afford to have any downtime.
Chantel Dias, RBA IT Grad Program
I do find there are times where you are thrown in the deep end. But they always have someone, like a buddy or someone you work with within the team, to always support you to make sure that you're OK. And they always schedule catch-ups.
So, the buddy program's really good because it does show you what you've learnt at uni and how to apply it in a real-world situation. A project that I was involved with was to look after some of the vendor applications for two of our business units. This is something you really don't learn at university. You don't learn how to look after different applications, as well as how to communicate with businesspeople who don't necessarily know the technological jargon.
I think the grad program is a really good way to develop communication skills because not only do you work with internal stakeholders within IT but you work with business stakeholders, as well as sometimes external stakeholders.
At first, given a huge level of responsibility can be really daunting, however, I do think people are supportive of graduates at the RBA. Everyone, even senior executive leaders, always come up to you and tell you that if you have any questions, to definitely ask them, and that no question is silly or stupid.
And I've found that they're more than happy to jump on a Zoom call or come to you and talk to you in person, to help you find a solution to the problem you're having.
I really like working at the RBA as it gives me a chance to challenge myself, do really interesting projects as well as work with different people.
I definitely think people do treat you as a professional, even though I am a grad.
It's a really good feeling to be trusted, especially with your capabilities and your skills, because you know you're doing something right. And even though you do make mistakes, it's always good to know that people have your back as well as people always there to help you.
That organisational focus on purpose also creates a friendly and approachable culture where people can collaborate rather than feel the need to compete. Ideas and viewpoints of the individual are valued here, creating an incredibly diverse environment where you can be yourself.
Watch video: Economics fast track
Transcript
Henry Edwards, RBA Grad Program
So, I think starting a new job, it's only natural to have some nerves, a little bit of anxiety, mixed in with that excitement. You kind of pinch yourself and think 'Wow, do I really belong here, I'm surrounded by so many brilliant, really clever people?'.
So, one of the things I really enjoy about the RBA, is there is a lot of support. It's a very open environment and we're encouraged to ask questions, no matter how silly we think they may be. Managers are more than willing to give their time to help junior staff understand something, or grapple with a concept that they're struggling with.
We do have very good access to senior management. It's part of the culture. People at the bank actually really enjoy helping each other.
Just before the monetary policy decision we'll have a meeting with the rest of the financial markets group, and the Governor and Deputy Governor. It's an open forum; we'll talk through developments; we'll get asked questions. The first time I got a question from the Governor, to be honest, it is daunting, I won't lie.
I think grads are trusted because it's a part of the culture. We spend all day looking at our specialisations. So, we do gain a pretty good expertise.
Jin Lim, RBA Grad Program
We are expected to contribute, and we are encouraged to contribute like any other staff member.
It is challenging work. It is work that matters, and it is an environment where I feel like I'm always learning.
When I first joined the bank, I had the opportunity to work on one of the bank's wide-ranging policy responses to the pandemic, and in particular, this policy expanded the bank's collateral framework to include investment-grade corporate bonds.
So, working on that particular policy was really interesting because it wasn't what I expected when I first joined the bank. Before joining the bank, you expect to be working in macroeconomics, thinking about the macro economy, but working on this particular policy, it was very much understanding the functioning of financial markets, and the details around particular structures of financial instruments.
The way I think about it is: the bank's understanding of the microeconomics of different markets helps build a picture and an understanding of the macro environment.
There are opportunities to work in a whole bunch of different policy areas. You have the opportunity to pursue what you're interested in.
Henry Edwards, RBA Grad Program
When you're early in your career, and someone senior takes the time to sit down with you and talk through a concept, I think it's invaluable: the learning that you get from that and just feeling like you're valued and part of a team, and respected. I really love it.
Embrace Life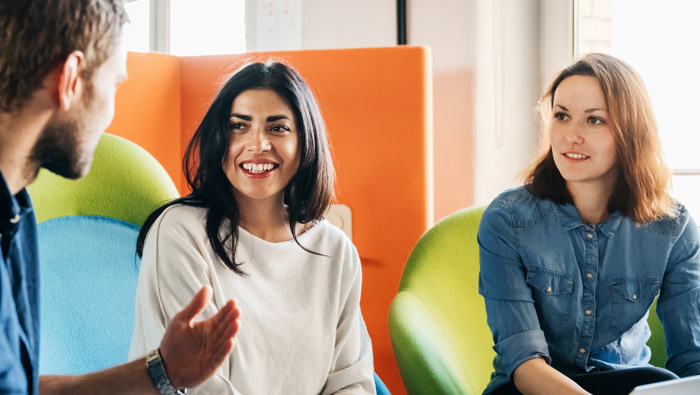 Work-life balance is important to us, and we understand the contribution that staff wellbeing makes to performance. Employees are rewarded with access to flexible work arrangements, as well as health and wellbeing programs.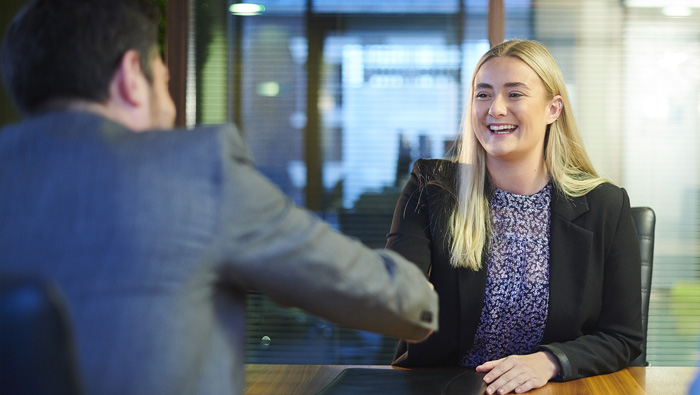 Looking to be more and secure a fantastic role with us? View some of the more frequently asked questions and answers about selection process.
Job Search
Search current opportunities at the Bank. Can't find anything suitable now? You can create a job alert and we will send you an e-mail when a position becomes available that matches your search criteria. Or if you are an existing applicant, login here.