Reserve Bank of Australia Annual Report – 2007

Securency

Securency Pty Ltd is a joint venture between the Reserve Bank and Innovia Films, a global supplier of polypropylene films. Securency sells locally to NPA, and to overseas-based banknote printers, high-security polymer substrates produced by applying unique coatings and security features to the specialised films supplied by Innovia. It currently supplies three types of substrate: Guardian® to high-security printers for banknotes; Sentinel® for other high-security documents such as land titles and academic transcripts; and Sentrii® for secure cards.

With growing demand from traditional and new customers, Securency again achieved record output during 2006/07. Repeat orders for high-volume circulating denominations from several countries point to the success of polymer note technology, which combines the benefits of reduced long-term cost with significantly lower rates of counterfeiting.

Securency produced substrate for 14 countries during the year. These comprised Australia, Brunei, Chile, Guatemala, Hong Kong, Malaysia, Mexico, New Zealand, Nigeria, Papua New Guinea, Romania, Singapore, Taiwan and Vietnam. In excess of 90 per cent of Securency's revenue comes from exports.

Twelve new denominations were launched on polymer during the year, and two countries were added to the list of polymer issuers. Nigeria issued a 20 naira polymer note and Hong Kong issued a $10 polymer note in mid 2007. The other new denominations comprised the Brunei $20, $500, $1,000 and $10,000; Mexico's 50 peso; Romania's 200 lei; Singapore's $5 and $20; and Vietnam's 10,000 and 200,000 dong. A redesigned 2 kina was produced for Papua New Guinea as part of its new note series. Significantly, in 2006 Vietnam completed the changeover of all note denominations to polymer. Romania also added the 200 lei denomination to its series of polymer notes. An innovative optically variable security feature called G Switch®, which was launched on the PNG 100 kina, has now been successfully incorporated in banknotes for Brunei, Hong Kong, Mexico, Nigeria and Papua New Guinea.

Securency has now doubled its manufacturing capacity at Craigieburn, with a second line commissioned in early 2007. This major capital investment in new plant and facilities is already enabling Securency to improve its customer service and response times and will be the blueprint for further expansion internationally in the coming few years.

Securency is continuing to invest in technology to stay ahead of counterfeiters, and plans to install a dedicated pilot line press to accelerate its research and development program. Specifications are being finalised and the plant will be commissioned in late 2007 or early 2008. As part of its risk management strategy, Securency will also build a new coating facility at the Craigieburn site in the latter part of 2007, enabling it to be self-sufficient in sourcing this critical raw material.

Polymer notes have been very successful in Mexico and other Latin American countries. Against this background, early in 2007 Securency and Banco de Mexico entered a joint-venture agreement to establish a polymer security substrate manufacturing plant in Mexico. This plant, located in Queretaro, north of Mexico City, will be operational in 2009.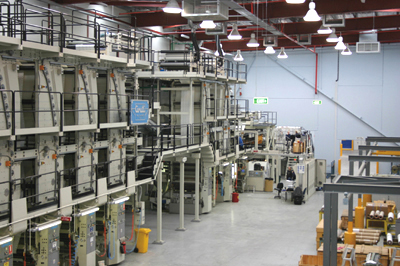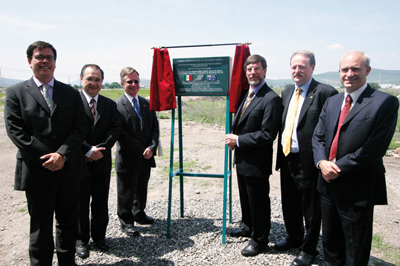 Given the interest in polymer technology in Latin America, Banco de Mexico hosted the Regional Polymer Banknote Symposium in Mexico City in June 2007. The symposium provided a forum for delegates and internationally recognised experts from the banknote industry to exchange experiences in currency issuance. Participants included senior officials of Banco de Mexico and regional central banks and printing agencies from 18 countries.
Securency's Board comprises three directors appointed by the Reserve Bank, three appointed by Innovia and the company's Managing Director, Myles Curtis, as a non-voting member. Securency's offices and plant are located at Craigieburn, on the same site as NPA and adjacent to the Innovia plant that supplies it.