Topical Talks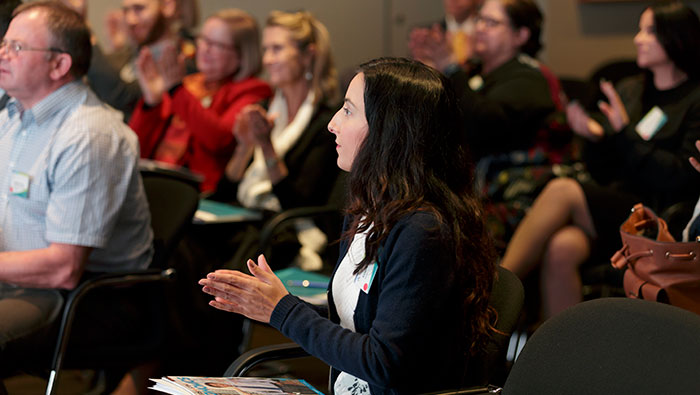 Our series of Topical Talks provide opportunities for educators to enhance their understanding of economic concepts and developments in the Australian economy through hearing insights from an economist on a relevant topic. The talks are aimed at a range of educators, from secondary school to the tertiary sector.
Upcoming Talks
Wage Setting in Australia
James Bishop – Senior Research Economist, Economic Research
This talk will give an overview of the different methods of setting employee pay in Australia. It will also discuss some of the factors that influence wages growth in each of these pay-setting methods, including labour market conditions, minimum wages and unionisation.
Date
Friday, 27 September 2019
Time
9.45 am – Registration
10.00 am – Talk
11.00 am – Light refreshments and networking
Venue
Reserve Bank of Australia, 65 Martin Place, Sydney NSW 2000
Cost
Free
Register Registration closes Tuesday, 24 September 2019.
Subscribe
Please subscribe to receive updates about upcoming events and new resources as part of the Reserve Bank's public education program.
Webcasts