Topical Talks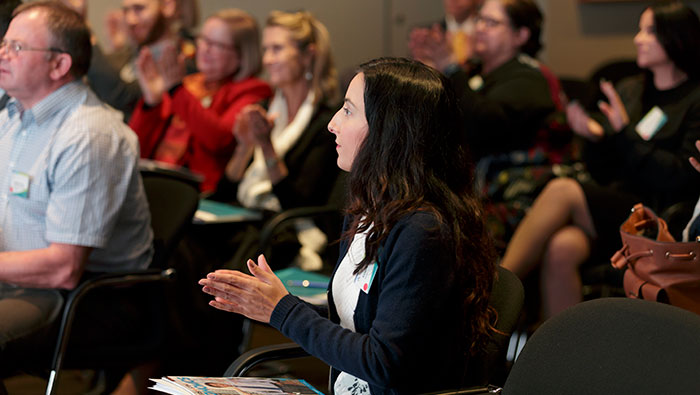 Our series of Topical Talks provide opportunities for educators to enhance their understanding of economic concepts and developments in the Australian economy through hearing insights from an economist on a relevant topic. The talks are aimed at a range of educators, from secondary school to the tertiary sector.
Subscribe
Please subscribe to receive updates about upcoming events and new resources as part of the Reserve Bank's public education program.
Upcoming Talks
Money - Born of Credit?
Chris Kent – Assistant Governor, Financial Markets
What is money? How is it created? And what can changes in money tell us about the economy?
Date: Wednesday, 19 September 2018
Time: 11.30 am - 1.00 pm (includes lunchtime refreshments and networking)
Venue: Reserve Bank of Australia, 65 Martin Place, Sydney NSW 2000
Cost: Free
This event is now fully subscribed.