Teacher Immersion Series – 2018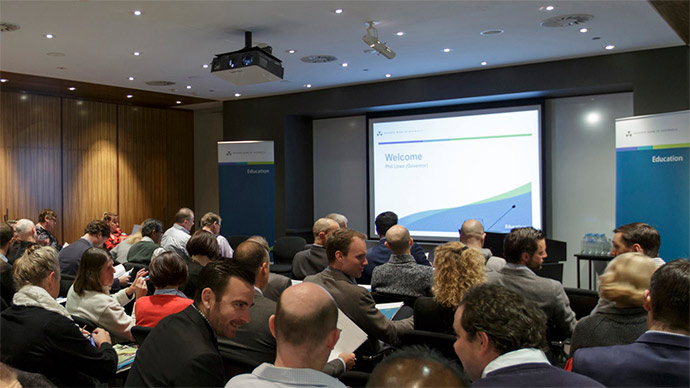 The second event in the Teacher Immersion series will be held on Friday, 15 June. This event provides an excellent opportunity for secondary school Economics teachers from across Australia to expand their knowledge of current economic issues and deepen their understanding of economic concepts. In addition to presentations by the Bank's economists on relevant topics for senior students, we will be hosting a session in which a practicing teacher will showcase how they teach one of these topics, including how some of the resources on the Reserve Bank's website might be used. The event is also an opportunity for teachers to engage in professional discussions with their peers and practicing economists, including the Bank's ambassadors.
The one-day professional learning event is limited to 60 teachers. For teachers unable to attend, the event will be recorded and made available on the Bank's website.
To support teachers from across Australia, a limited number of rooms have been reserved for attendees from interstate and regional New South Wales to stay at the Bank's H.C. Coombs Centre. Please express your interest in staying at the Centre when registering for the event (a small fee applies).
Event details
Date: Friday, 15 June
Time: 9 am to 4.45 pm.
Venue: Reserve Bank of Australia Head Office (65 Martin Place, Sydney)
Cost: The event is free of charge.
Target audience: Year 11 and 12 secondary school Economics teachers.
Registration: The event is now fully subscribed. Please email education@rba.gov.au to receive updates about future events and resources as part of the Reserve Bank's public education program.
Program
Time
Program item
8:30 – 9:00
Registration
9:00 – 9:15
Welcome
9:15 – 10:15
An Economic Update
10:15 – 11:00
The Labour Market
11:00 – 11:30
Morning tea and networking
11:30 – 1:00
Classroom Teaching Sessions – choice of two sessions:

a) The Transmission Mechanism of Monetary Policy and Teaching the Transmission Mechanism using RBA Resources

or

b) Exchange Rates and the Australian Economy and Teaching about Exchange Rates using RBA Resources

1:00 – 2:00
Lunch and networking
2:00 – 2:45
Inflation Explained
2:45 – 3:15
Banks' Funding Costs and Lending Rates

3:15 – 3:45
Afternoon tea and networking
3:45 – 4:30
Panel Discussion: Your questions answered
4:30 – 4:45
Closing Remarks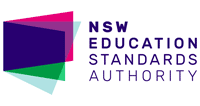 Completing the Teacher Immersion Event will contribute 7 hours of NESA Registered PD addressing 6.2.2, 6.3.2 and 7.4.2 from the Australian Professional Standards for Teachers towards maintaining Proficient Teacher Accreditation in NSW.